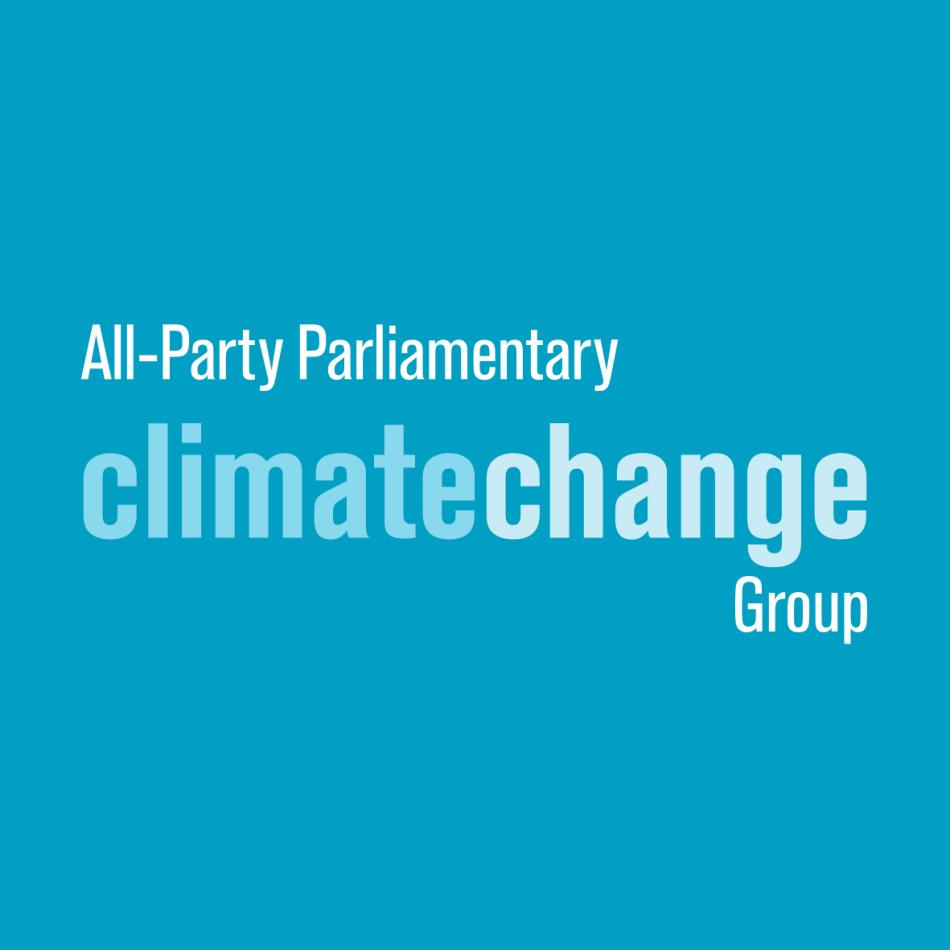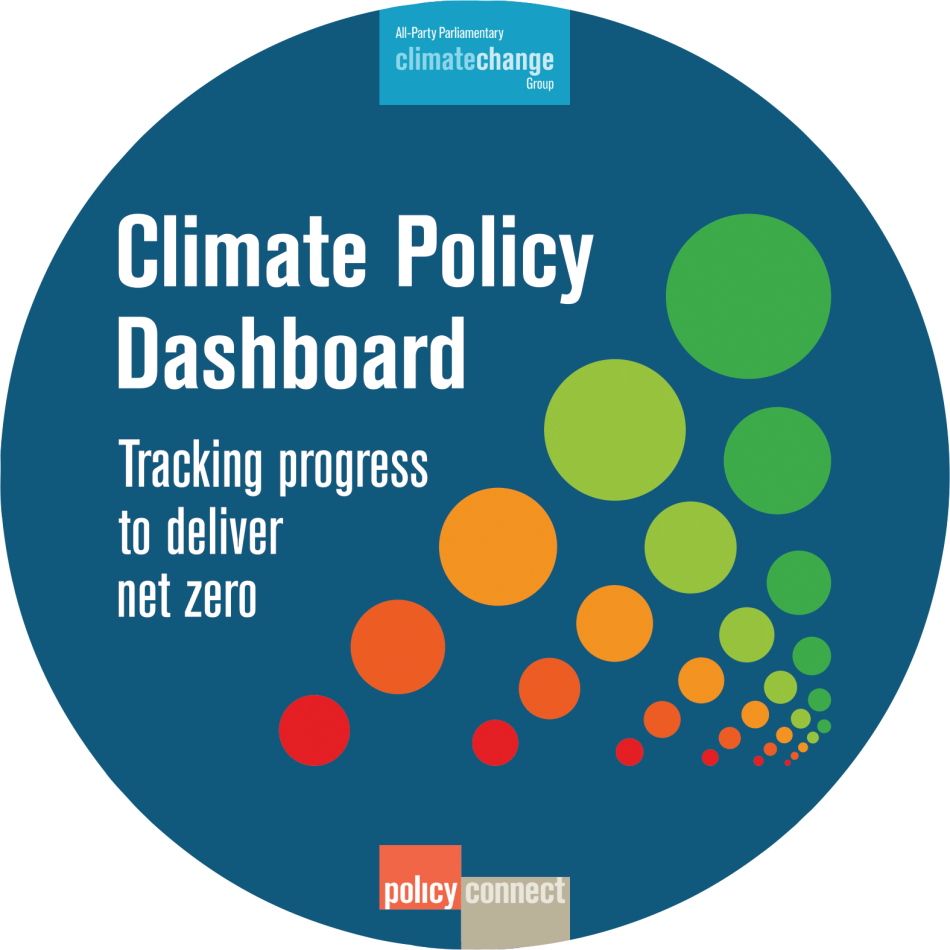 Buildings Sector
CONTENTS
Progress Ranking and Key Recommendations | Sector Summary | Recent Policy Developments | Further detail: preliminary ranking | Further detail: CCC policy recommendations
PRE-COP26 POLICIES NOT YET RELEASED
The Heat and Buildings Strategy has yet to be released by BEIS. It is essential that this is released pre-COP26, and that it provides sufficient delivery mechanisms to get the UK on track to decarbonise the buildings sector. With only one of the twenty one CCC policy recommendations able to be ranked at present, we provide a preliminary assessment of the progress made in decarbonising the buildings sector.

Progress ranking and key recommendations
Progress Ranking: Insufficient (3/10)

Key actions on the road to world-leading policy:

The Heat and Buildings Strategy has yet to be released.
Recent policy announcements from the Ten Point Plan and the Energy White Paper have provided policy detail on energy efficiency and fuel poverty, and some intentions around low-carbon heating, such as the scale of heat pump installations targeted for the late 2020s.
However, detailed delivery mechanisms are still lacking, and the scrapping of the Green Homes Grant has damaged industry and consumer confidence.

The Government needs to introduce the Heat and Buildings strategy as soon as possible, and as a minimum prior to COP26. This must contain the requisite ambition to put the sector on track to meet the UK's NDC, Sixth Carbon Budget and Net Zero target. For further details, see the underlying list of recommendations, but this should include:

Providing a clear direction via ambitious dates for phaseout of fossil fuel technologies and energy efficiency standards. Policy consistency is key to develop industry confidence in the transition.
Make low-carbon buildings financially attractive through funding for low-carbon technology and reform of fuel duty.
Ensuring that the sector has the requisite skills for the net-zero transition, and updating informational approaches such as EPCs.

Policy Connect has provided further recommendations for an ambitious Heat and Buildings Strategy via the 'Pipeline to 2050: building the foundations for a  harmonised heat strategy' report.
Sector Summary
Buildings emissions in 2019 were 87MtCO2e, or 17% of the UK total (CCC Sixth Carbon Budget, 2020)
Total buildings emissions fell 1% from 2018-19 (CCC Sixth Carbon Budget, 2020)
Residential buildings emissions rose by 7% in 2019-20 and non-residential buildings emissions fell by 4% in 2019-20, due in large part to the COVID-19 pandemic and working from home. (CCC 2021 Progress Report)
Major emission reductions will come from rapid increases in heat pump installations, loft insulations, cavity wall insulations, and solid wall insulations
Current government ambition in one area (energy efficiency and behaviour change in non-residential buildings) is in line with net zero but is limited in policy. In two areas (energy efficiency and low-carbon heat in new homes, and energy efficiency in existing homes) ambition is on track with net zero but policy is insufficient. In one area (low-carbon heating in existing homes) ambition and policy is limited and risks falling behind on the pathway to net zero 

Buildings sector share of territorial emissions, 2019
Source: Climate Change Committee - Sixth Carbon Budget (2020)
Recent Policy Developments
The Conservative Manifesto earmarked £9.2bn of funding for energy efficiency measures, via the Public Sector Decarbonisation Scheme, Social Housing Decarbonisation Fund and Home Upgrade Grants. Of this, £1bn of funding for public sector buildings has been allocated, as well as ~£600m via the Green Homes Grant (£500m directly to councils, and £100m via the application scheme for home-owners).
The Green Homes Grant has now been scrapped, with the rest of the £1.5bn funding for the 2020-21 financial year taken back by the Treasury, and the £320m fund for 2021-22 allocated directly to councils. This leaves a funding gap for the able-to-pay market, as the remaining funding focuses on social housing and public sector buildings, and has damaged consumer and industry confidence.
The Ten Point Plan committed the Government to:

Implementing the Future Home Standard on new-build homes as soon as possible. This would require new-builds to have emissions 75-80% below current standards, and to be 'zero-carbon ready'. However, this is most likely to be introduced by 2025, rather than 2023 as had initially been suggested.
Targeting 600,00 heat-pump installations by 2028

Alongside this, the Energy White Paper brought the following commitments:

Achieving EPC B by 2030 in all non-domestic rented buildings, where cost-effective.
Continued action on fuel poverty, extending the Energy Company Obligation (which mandates larger energy suppliers to provide energy efficiency and heating measures for fuel poor customers) from 2022-26, and expanding the Warm Home Discount
Increasing the proportion of biomethane in the gas grid, funded by the new Green Gas Levy announced in the Spring 2020 Budget
Consulting on the role of 'hydrogen ready' appliances in late 2021
Committing £122m towards a new Heat Network Transformation Programme, to support the rollout of district heating, with Local Authorities designating heat network zones by 2025 at the latest
Further detail: Rationale for preliminary ranking
As the Heat and Buildings Strategy has yet to be released, the Government's progress against most CCC policy recommendations cannot currently be assessed. We give a preliminary ranking of the Government's progress which accounts for recent policy development where possible, but also uses the CCC's Progress Report 2020 to judge the Government's progress in reducing emissions. For further details, see the Methodology section of the tracker. The Government receives the following rankings for its success in reducing buildings emissions: 
Pre-pandemic status: 2/10. Only one of five performance indicators for the sector provided by the CCC were met in 2019
Pre-pandemic direction of travel: 3/10. Emissions were falling ~1%/y in 2018-19. This needs to increase to ~3%/y from 2020-2030 to meet the UK's NDC (CCC Sixth Carbon Budget, 2020)
Pre-pandemic level of policy development: 2/10. Only two of five policy recommendations for 2019-20 provided by the CCC were met, and these were only met partially.

This gives an average score of 2.4/10, which is increased to 3/10 when considering the policy announcements contained in the Ten Point Plan and Energy White Paper, but the failed implementation of the Green Homes Grant.

For further detail on how recent policy developments compare to the CCC's policy recommendations, see the next table.


 
Further detail: Policy recommendations from the CCC
#

Focus

Key Recommendation from the CCC

Government Progress

Met?

1

Provide clear direction

CCC argues that 'electrification is of primary strategy importance for Net Zero', even in areas where hydrogen grid conversion is widespread. 'It is essential that the Government sets a clear commitment to electrification through the 2020s, including a stable and long-term support framework to build heap pump supply chain to sufficient scale'

Heat and Buildings Strategy yet to be released

N/A

2

Provide clear direction

Introduce phaseout dates and standards. This include
- All new builds zero-carbon by 2025 at the latest
- Rented homes achieve EPC C by 2028 (alongside social homes)
- Lenders target EPC C across entire housing stock from 2025-2033
- All homes for sale achieving EPC C by 2028
- All commercial efficiency renovations completed by 2030

Heat and Buildings Strategy yet to be released. BEIS has consulted on mandating all rented homes to achieve EPC C by 2028. 

N/A

3

Provide clear direction

Introduce phaseout dates and standards. This include
- All boilers hydrogen-ready by 2025
- Ban on new oil/coal heating options by 2028 (BEIS has long-awaited proposals to publish here)
- Ban on gas boilers by 2033 (except in areas with hydrogen-conversion/low-carbon district heating)
- Ban on new gas CHP plants by 2025, with a conversion of existing CHP plants by 2040 at the latest

Heat and Buildings Strategy yet to be released. The Government's Hydrogen Strategy states a consultation will be released later in 2021 on the case for enabling, or requiring, new natural gas boilers to be easily convertible to use hydrogen ('hydrogen-ready') by 2026.

N/A

4

Making low-carbon buildings financially attractive

Enable household-level flexibility by implementing Smart Systems and Flexibility Plan

The Government has implemented two-thirds of the actions in the Smart Systems and Flexibility Plan, released in 2017, and is on track to deliver these actions in full by 2022.

Alongside this, the Government will publish a new Smart Systems Plan in Spring 2021 jointly with Ofgem, which will set out how the Government aims to build on the Smart Systems and Flexibility Plan. This must support consumers to reduce their bills via household-level flexibility.

Partly

5

Making low-carbon buildings financially attractive

Rebalance policy costs, where currently fuel duty on gas is too low, and fuel duty on electricity is too high. A favourable VAT regime is also needed for low-carbon technologies

The Green Gas Levy will apply to gas prices and reduce this discrepancy, but further action is needed via the Heat and Buildings Strategy.

N/A

6

Making low-carbon buildings financially attractive

Enable household-level flexibility by implementing Smart Systems and Flexibility Plan

The Government has implemented two-thirds of the actions in the Smart Systems and Flexibility Plan, released in 2017, and is on track to deliver these actions in full by 2022. Alongside this, the Government will publish a new Smart Systems Plan in Spring 2021 jointly with Ofgem, which will set out how the Government aims to build on the Smart Systems and Flexibility Plan. This must support consumers to reduce their bills via household-level flexibility.

Partly

7

Making low-carbon buildings financially attractive

The Government must assess how the cost of all forms of heating can be made fair, and low-income/vulnerable households protected

Heat and Buildings Strategy yet to be released. This could also be dealt with in HMT's Net Zero Review, due to be released in May 2021.

N/A

8

Making low-carbon buildings financially attractive

Increased funding for low-carbon heat. CCC suggests that by-and-large, existing schemes are well-targeted. Major funding gaps are:
1. Public sector buildings
2. Bridge funding for heat pumps and low-carbon heat networks

3. With the scrapping of the Green Homes Grant, there is a funding gap for the able-to-pay market, as remaining energy efficiency schemes focus on the public sector or social housing.

Heat and Buildings Strategy yet to be released 

N/A

9

Enabling measures - information and skills

The Government should move beyond a reliance on EPCs (which have limitations around quality control and limited scope). This should involve an urgent plan to improve EPCs, and use other informational approaches - PAS2035 home retrofit plans, and digital green building passports

Heat and Buildings Strategy yet to be released

N/A

10

Enabling measures - information and skills

A policy framework is needed to develop the skills necessary for a green buildings sector. Current institutions are not equipping the buildings sector with the necessary skills

Heat and Buildings Strategy yet to be released

N/A

11

Enabling measures - information and skills

Skills policy framework should also scale up inspections and enforcement activity, to ensure that legislated standards are actually being applied

Heat and Buildings Strategy yet to be released

N/A

12

Getting on with it

Undertake Local Area Energy Plans for Local Authorities to better understand the specifics of low-carbon heat delivery in each local area

Heat and Buildings Strategy yet to be released

N/A

13

Getting on with it

BEIS and Ofgem should collaborate on a major study to identify prime candidate areas for hydrogen/full electrification at a national level.

 

Heat and Buildings Strategy yet to be released. There is no mention of identifying prime candidate areas for hydrogen at a national level in the Hydrogen Strategy.

N/A

14

Getting on with it

Supporting Pathfinder Cities/Areas, which can provide a large-scale context in which to trial low-carbon heat, engage the public and generate information about system issues. BEIS/MHCLG could identify 3 demonstrate areas for 2025-30, plus a pipeline for the 2030s.

Heat and Buildings Strategy yet to be released

N/A

15
Getting on with it
A range of options could be use to deliver heat decarbonisation in a regionally-specific manner. This could include: - Supporting Pathfinder Cities/Areas, which can provide a large-scale context in which to trial low-carbon heat, engage the public and generate information about system issues. BEIS/MHCLG could identify 3 demonstrate areas for 2025-30, plus a pipeline for the 2030s. - Setting up a Heat Delivery Body. A range of organisations (including Policy Connect) are calling for a delivery body which could formalise governance structures and coordinate national, regional and local government. - Zoning for Heat Networks The Heat and Buildings Strategy should engage with some of these suggestions
Heat and Buildings Strategy yet to be released 
N/A
16
Provide clear direction
Provide a stable long-term policy framework to support sustained energy efficiency and heat pump growth at sufficient scale (i.e. 600,000 heat pumps per year in existing homes by 2028). This must include a replacement for the Green Homes Grant voucher scheme which works, backed by standards and support for non-residential heat pump installations. Create a level-playing field for hybrid heat pumps off the gas grid and ensure hybrid heat pumps are an integral part of PAS2035 retrofit coordinator advice.
Heat and Buildings Strategy yet to be released 
N/A
17
Making low-carbon buildings financially attractive
Move to multi-year programmatic funding to deliver the stated ambition of halving emissions from public buildings by 2032. This must be supported with cross-government strategy (either independent or integrated with the Net Zero or Buildings Strategies) and funding levels in the order of £1 billion/year. Support mechanisms must be designed so that smaller public bodies can access them.
N/A - The CCC has recommended this is achieved by 2022
N/A
18
Provide clear direction
Ensure that the remit of the new buildings safety regulator covers climate change mitigation and adaptation, and is equipped to monitor and enforce compliance with buildings standards. Work with HM Treasury to ensure that local authorities are properly funded to enforce buildings standards.
Heat and Buildings Strategy yet to be released 
N/A
19
Provide clear direction
Close loopholes allowing homes to be built which do not meet the current minimum standards for new dwellings. Make accurate performance testing and reporting widespread, committing developers to the standards they advertise
Heat and Buildings Strategy yet to be released 
N/A
20
Getting on with it
Develop plans to rapidly scale up the levels of wood used in construction and support the assessment and benchmarking of whole-life carbon in buildings
Heat and Buildings Strategy yet to be released 
N/A
21
Getting on with it
Work with BEIS on the Buildings and Heat Strategy, and a strategy for net-zero manufacturing to ensure that relative prices favour a shift to low-carbon technologies that sufficient funding is available and to consider the role of tax incentives (e.g. Stamp Duty differentials). Work with MHCLG and the new buildings safety regulator to ensure that local authorities are properly funded to enforce buildings standards.
Heat and Buildings Strategy yet to be released 
N/A
22
Making low-carbon buildings financially attractive
Fund plans towards making all public buildings a zero-carbon in the long term. This must include a move to multi-year programmatic funding to deliver the stated ambitions of halving emissions from public buildings by 2032, supported by cross-government strategy (including an updated set of Greening the Government commitments) and capital funding levels in the order of £1 billion/year for buildings.
N/A - The CCC has recommended this is achieved by 2021-22
N/A
Last updated 26th August 2021 to account for the Hydrogen Strategy (August 2021)